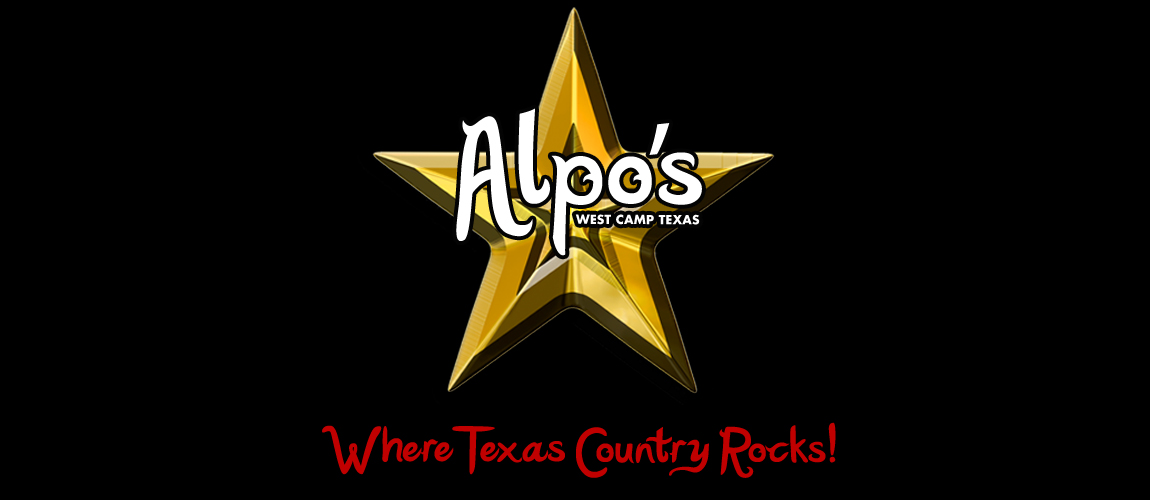 Get Your Kicks at Alpo's, Season Six!
The crisp scent of earth and air, enhanced by the aroma of a crackling fire pit, and a landscape of verdant pastures, cloaked by a gleaming sapphire sky, encloses the simple dwelling place of a venue called Alpo's. For the past five seasons, Alpo's has brought some of the most sought after Texas Country bands to the area, and multitudes of music lovers have been entranced by the charm and charisma that is unique to Alpo's Barn. Texas is a distinctive terrain where genius minds have created innovations that have changed the world. Texas is not only known as the Lone Star State, over which six flags have proudly flown, but it is also the native land where Dr. Pepper was created, it is the homeland of the world's first rodeo, and the birthplace of Shiner Bock beer, stadium nachos, frozen margaritas, and of course, Alpo's. It has been said that God created Texas on His day off for pure entertainment, which would explain why Texans have more fun than the rest of the world. In fact, Austin, Texas is considered to be "The Live Music Capital of The World." Alpo's is proud to embrace the tradition of bringing Texas Country music to the masses, red dirt style. The funny thing about red dirt is that it never really washes out, so once you've come into contact with it, you'll be marked for life. As Alpo's sixth season kicks off, Texas Country music enthusiasts can expect more of what they have come to love about this "Almost Famous Dancehall,"   with additions to the barn and some fun surprises along the way. You haven't met Texas yet until you've experienced Alpo's barn in all of her glory. Because everything is bigger in Texas, season six at Alpo's is sure to stir up a BIG TIME!  So, follow your sixth sense, grab a six pack, and get your kicks this season six at Alpo's…where TEXAS COUNTRY ROCKS!!!!
There are no upcoming events at this time.